Viet Nam Memories
PX Page
Whether you visited the PX, BX, or Ships Store, this page is intended to afford an opportunity to view or perhaps purchase items that may be of interest to you
---
Veteran's Poetry by Ray Castaneda
"Mirror" is a book of poetry, dedicated to all American veterans, written by Ray Castaneda. Ray doesn't know where the poems came from. Since the Vietnam War his head was flooded with words that had to be written down. Over several years he wrote individual poems and threw them in a drawer. After reading his work, family and friends encouraged him to collect the poems into a book to share his work with other veterans and their families.

Where do these words come from, that flow when I take pen in hand? Am I compelled to write them down, Are each to echo throughout America's Land?

Excerpted from "Flow from Pen in Hand"

Now Ray's work is available directly from his website. You may order a signed printed copy of "Mirror", download an electronic version of the book, or download individual poems.
Also available is "His Best", a video memorial tribute to veterans featuring the original poem by Ray Castaneda.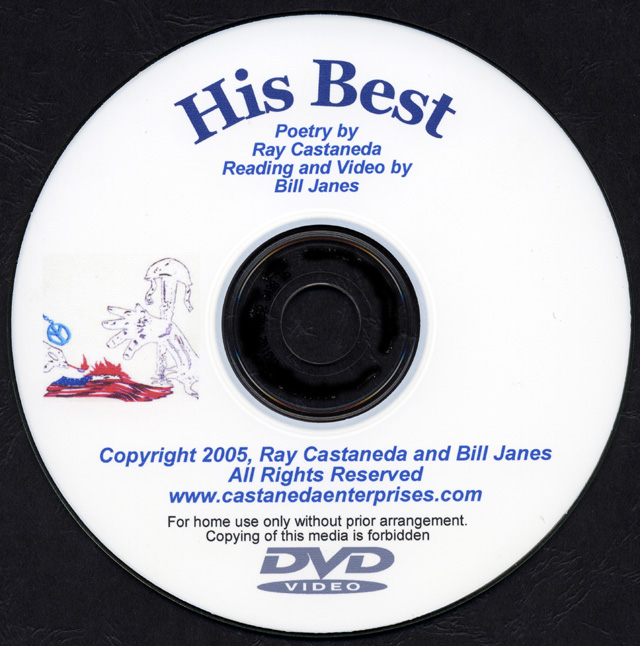 Vietnam Poems by Ray Castaneda Homepage
Copyright © Ray Castaneda, All Rights Reserved
---
---
---
Draftee: A High School Teacher Goes to War
by David Volk
Told with a biting humor, Draftee: A High School Teacher Goes to War by David Volk shares an altogether original and incredibly vivid account of the Vietnam experience. At times derisive, yet surprisingly tender the author, a correspondent and combat photographer, introduces a menagerie of crazies and eccentrics—and a few good men. From mutant mutts to donut dollies, this Midwest draftee learned a little about war and a lot about life.
Buy the Book here
A native of South Dakota, David Volk was drafted after graduating from college. He served two years—a year of that in Vietnam as a combat photographer with the 101st Airborne Division and was awarded the Army Commendation Medal and Bronze Star. He was later elected State Treasurer of South Dakota, the youngest person in the state's history to be elected to a statewide office. Reelected four times, he helped found and serve as the first president of the National Association of State Treasurers. Appointed by the Reagan Administration as Chairman of the Vietnam Veteran's Volunteer Program, he was responsible for setting up an outreach program for troubled veterans from the Vietnam era. He is a member of the American Legion, Veterans of Foreign Wars and Disabled American Veterans.
Copyright, David Volk
---